Monthly Archives:
May 2012
The new version of My podPress Addon Widget (1.2.05.23) now supports powerPress podCasts.
---
Here is a MP3 I made by isolating a segment of audio using Audacity. I now use it as a Ring Tone for my Android.
Podcast: Play in new window | Download (Duration: 0:16 — 243.1KB)
I found this on the Internet somewhere (can't remember where) and loved it. Me, being a left brain thinker, it got me good, so I just had to post it for others to see.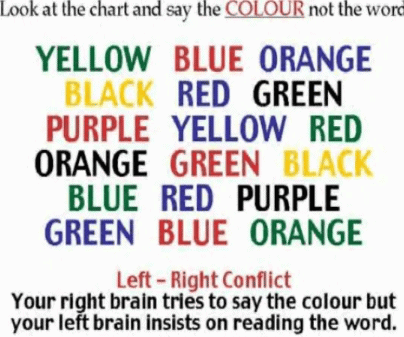 I found it very hard to move quickly through the list and not say the words that I couldn't help but read. In one case one case I actually said the word instead of the color. Very funny!
Please comment on your experience.